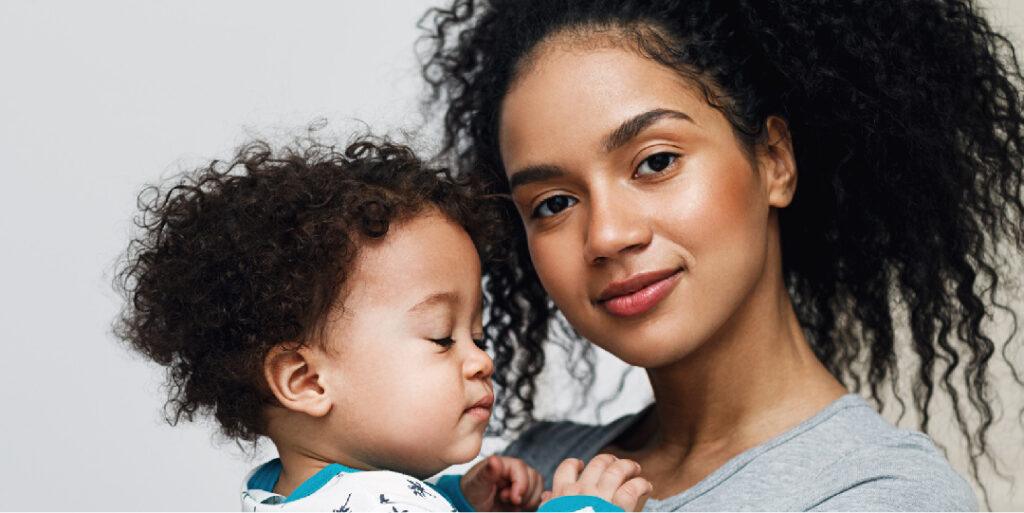 Our ambition is to provide services that support the best start in life, both for our residents and for people from neighbouring boroughs and beyond who choose to use our services.
That's why, in November 2021, the partner organisations which make up North Central London's Integrated Care System formally launched a long-term programme called Start Well to review and improve maternity, neonatal, children and young people's services. A key aim of the programme is to help address the health inequalities we see between the communities in our area.
The focus is on hospital-based emergency and planned (elective) services for children and young people, and maternity and neonatal services at North Mid, UCLH, the Royal Free, Barnet Hospital, Chase Farm Hospital and Whittington Health. The programme also touches on services provided by specialist providers, including Great Ormond Street Hospital, and their links with local hospitals.
Following engagement with staff and patients and the public on a Case for Change in 2022, the Start Well programme has been carrying out an options appraisal process and an important piece of research called an integrated impact assessment. You can read more about this work below.
If you have any questions, please email nclicb.startwell@nhs.net
Start Well Case for Change
In June 2022, we set out what we knew about current NHS services and highlighted some opportunities for the future in a Case for Change document. You can read:
Patients, the public, staff and partners were asked to share their views on the opportunities in the Case for Change during a ten-week engagement period in summer 2022.
Start Well options appraisal
In November 2022,  NCL Integrated Care Board (ICB) discussed and approved 
a paper which set out proposed care models
 developed with clinicians and stakeholders. The models describe the care we in NCL aspire to deliver in the future.
For maternity, neonates, and paediatric surgical services, the Board agreed for the Start Well programme to begin an options appraisal process.
The options appraisal process is allowing us to consider the advantages and disadvantages of different options for delivering these services compared to the current arrangements. The aim is to identify preferred options in a structured and robust way.
The options appraisal is being overseen by the Start Well programme board, which has representation from all NCL acute Trusts.
A clinical reference group and patient and public engagement group have shaped how the options are evaluated and informed decision making.
The options appraisal is currently going through an assurance process with NHS England.
Depending on the outputs of the options appraisal, and before any decisions as to service change are taken, the ICB may undertake further engagement and/or a formal public consultation.
Start Well Integrated Impact Assessment
To support the options appraisal process, an important piece of research called an Integrated Impact Assessment (IIA) will help identify potential impacts from proposed options and consider ways to avoid or minimise any negative impacts on a particular community.
We have tried to identify where there may be potential impacts through data analysis, engagement, and a public health literature review. Engagement has focused on groups that are known to be at risk of poorer outcomes or who have protected characteristics in law from discrimination and so far over 120 residents or patients have taken part in in-depth conversations. We have also talked with a number of specialist midwives who have contributed valuable insights.
Workshops have taken place with clinical leads, local authority partners, and patient representatives to review the identified impacts and agree mitigations.
The IIA is being overseen and guided by a steering group with patient representation and experts from a range of specialisms including public health, patient and public involvement, quality, and business intelligence.
Ultimately, it will help ensure Start Well contributes to reducing inequalities in service provision and outcomes and we fulfil our legal obligations concerning equality and diversity, sustainable development, and health and wellbeing issues.
Start Well programme board
The Start Well programme board oversees the programme and has representation from all NCL acute trusts. Its members are:
North Central London (NCL) Integrated Care Board (ICB) Chief Medical Officer (Chair) – Jo Sauvage
NCL ICB Chief Nursing Officer – Chris Caldwell
NCL ICB Deputy Chief Executive – Sarah Mansuralli (Senior Responsible Officer, Start Well)
UCLH executive lead – Tim Hodgson
Whittington Health executive lead – Clare Dollery
North Middlesex executive lead – Victoria Jones
Royal Free London executive lead – Mike Greenberg
GOSH executive lead – Sanjiv Sharma
Specialised commissioning lead (NHS England) – Hazel Fisher / Rachel Lundy / Sara Nelson
NCL ICB Interim Chief Finance Officer – Bimal Patel
Local Authority CEO representative – Ian Davis
Local Authority Director of Children's Services representative – Ann Graham
North East London ICB representative – Diane Jones
North West London ICB representative – Toby Lambert / Janet Cree
Director of Public Health representative – Kirsten Watters
Programme team members in attendance as required.